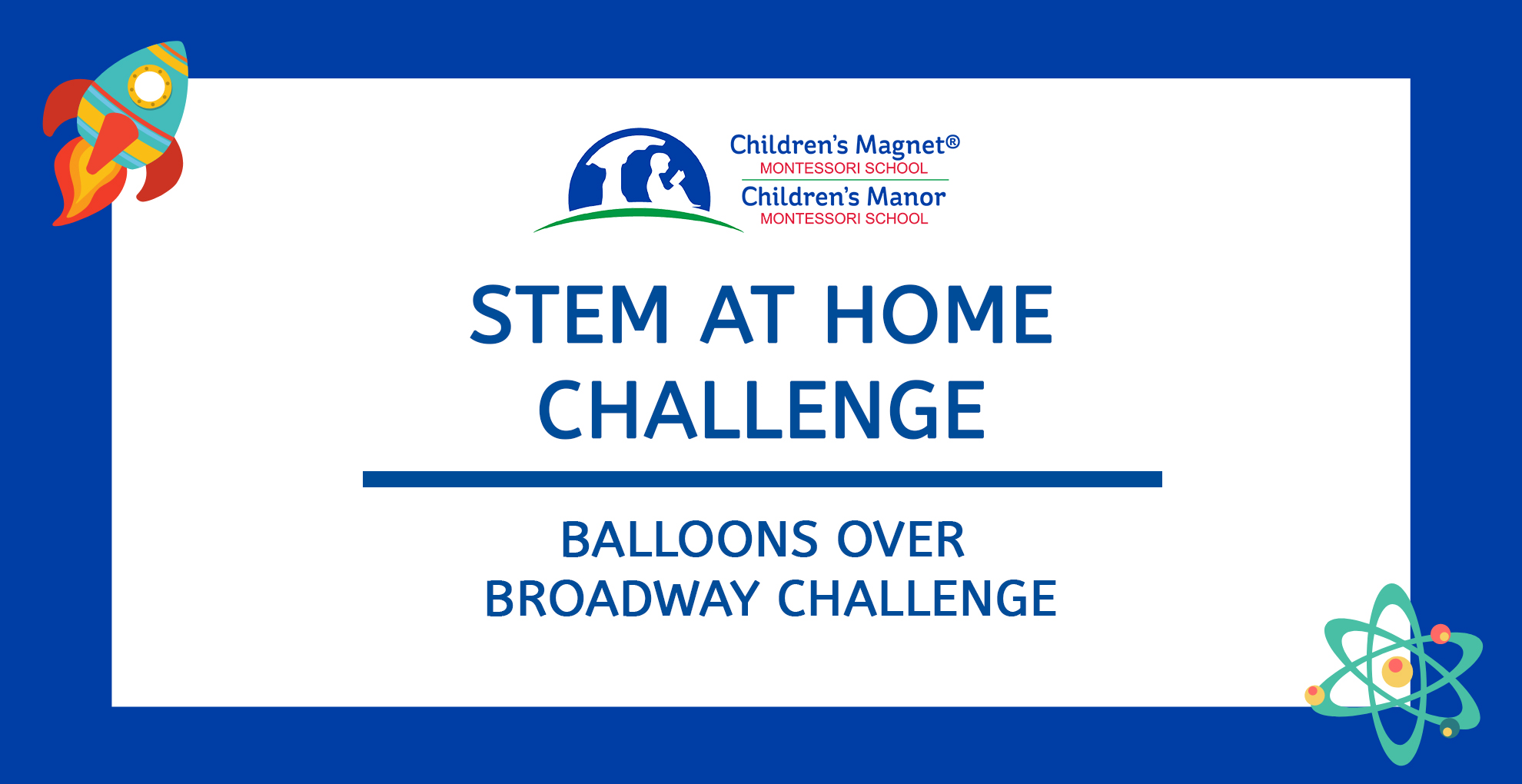 23 Nov

STEM Challenge – Balloons Over Broadway

The Macy's Parade is one of the most iconic Thanksgiving celebrations that happens on Thanksgiving Day. This weekend, we want you to host your own parade and put your creativity to the test by designing a parade balloon. 

Share your creations on social media using #CMMSSTEMChallenge or by emailing marketing@childrensmanor.com. Be sure to submit your photos to us by Monday, November 29th!
Background:
To start this challenge, you are going to listen to a reading of the Book, Balloons Over Broadway by Melissa Sweet. The book will introduce you to Tony Sarg, the puppeteer, and inventor behind the Macy's Thanksgiving Day Parade. If you don't know what the Macy's Thanksgiving Day Parade is, check out this video before listening to the book.
Material List:
(Remember if you don't have these except items, be creative and find things that you can use that you already have at home! For example, if you don't have balloons you can use a cup and popsicle stick, design your "balloon" out of paper and attach them to the cup.)
balloons

straws

popsicle sticks

scissors

construction paper

markers 

other decorations (ribbon, string, etc.)

pencil
Challenge:
After reading the book and watching the video, your challenge is to create your own balloon design. The balloon can be a representation of a character from your favorite book, movie, or even an original and unique design.
After you have completed your balloon design, it's time for the STEM component! Your challenge is to keep your "balloon" suspended in the air. Use your critical thinking and engineering skills to design a device that keeps the balloon suspended in the air as if it was inflated with helium just like the balloons in the Thanksgiving parade.