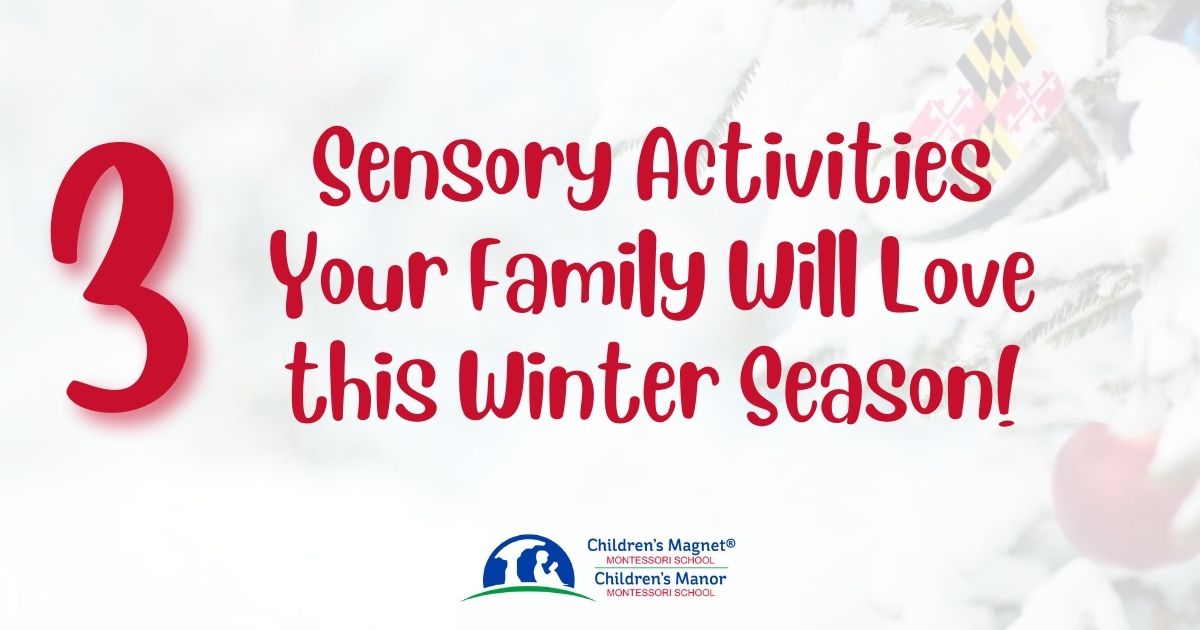 21 Dec

3 Sensory Activities Your Family Will Love this Winter

Bundle up! Winter is in the air and we're sharing three fun sensory activities that the whole family can participate in together this Winter.  Weekend nature walks, ice-skating with friends, and viewing holiday-themed lights will brighten your family's winter spirit.  

Montessori learning is based on the understanding of the relationship between the mind and body as a child's first form of contact with the world around them. Hands-on, tactile learning allows children to form impressions based on using all their senses while interacting with their environment. The five senses: taste, touch, smell, hear, and sight all help connect inner thoughts with the physical world outside – and the new sensations occurring during the upcoming frosty Winter months present a wonderful opportunity for additional learning.

New sensory activities and using these newfound abilities often are great ways to keep your child engaged in ongoing learning throughout the year. These suggested family activities can help your child identify some sensory areas of growth, such as developing order and clarification skills, the classification of an environment, and the development of aesthetic appreciation. 
Order, Clarify, and Classify the Environment on a Nature Walk
The State Parks, such as the Patapsco Valley State Park, offer a plethora of recreational activities, including walking on several trails which are easily accessible to Baltimore and Howard County residents.  
We found three family-oriented trails (these are not particularly steep or long): 
Exploring The Patapsco State Valley Park with your family can be a great bonding experience and the possibilities are endless when it comes to ordering, clarifying, and classifying all of its unique beauty. Here are a few ways you can engage your children in sensorial learning while on your walk!
 When walking one of The Patapsco Valley State Park trails, you will notice that many of the trails lead into one another. Anytime you see a sign indicating a different trail, explain to your child that you have entered a new trail and that you are following trails in a specific order, which allows you to take a specific path through the park.  

Clarify what trail you are currently on by using a

map

to ensure you are on a safe trail.  You can also point out the places on the map where the trails connect, where you parked, a landmark you've noticed.

Classify animals based on their ability to walk or fly, or based on what they eat – this  is helpful practice for a student to compare and contrast.
Harford County residents may enjoy the Ma & Pa Heritage Trail–connecting both Bel Air and Forest Hill nature trails for an 8-mile long trail!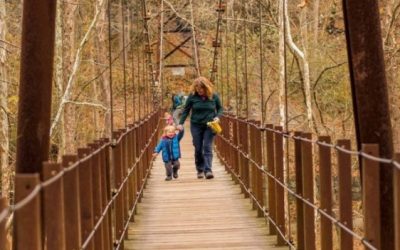 Understand Left to Right Directionality while Ice-Skating
Skate your way into the holiday season with friends and family at an ice-skating rink in Maryland!  There are several to choose from: 
Working on left to right directionality will help your child actively learn to observe and form judgements while on ice. Here are a few ways to help your little one grow familiar with directionality! When making a turn on the ice:
Signal an arm to indicate what direction is next for your child.

Say aloud what direction is coming up next to help prompt your child.

Have your child repeat the directions as they continue to skate alongside of you.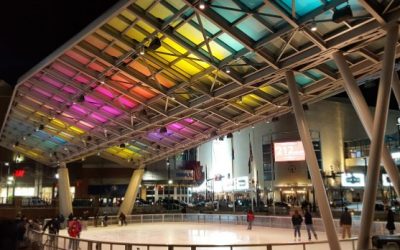 Develop Aesthetic Appreciation at Holiday Light Displays
Driving through bright and cheerful holiday lights and spotting your child's favorite Winter-themed friends and animals will light up their holiday spirit and build their aesthetic appreciation!  
Take an adventure through one of the many Maryland holiday light displays such as:
Whether you're traveling through your holiday display on foot or car, keep your little one engaged in spotting sensorial characteristics through a few practices: 
Point out what colors are used throughout the display.

Take a look at what familiar winter characters are in the display (snowmen, animated characters, gingerbread men, etc.) and how many of each type there are.

Listen to holiday music while you look at lights to engage both your ears and your eyes. 

Sip some hot chocolate or apple cider for a delicious sensory experience.
Don't forget to snap a few pictures as you participate in these fun sensorial activities to commemorate these long-lasting memories.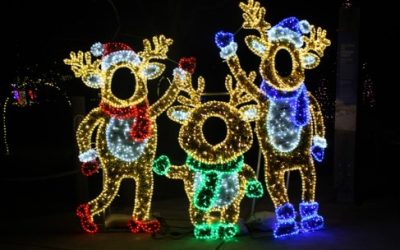 Dr. Maria Montessori said, "The senses, being explorers of the world, open the way to knowledge.
For more information about how Children's Manor & Magnet Montessori Schools can impact your child's education and future, you can learn more about CMMS & schedule a tour or visit us at an upcoming open house. 
We are excited to introduce #CMMSWinterWednesdays! Every Wednesday, starting on the first day of Winter (12/21), we will be sharing fun activities to participate in – whether it's ice-skating or baking holiday cookies, you won't want to miss out! Be sure to share your winter festivity fun with us using #CMMSWinterWednesdays!