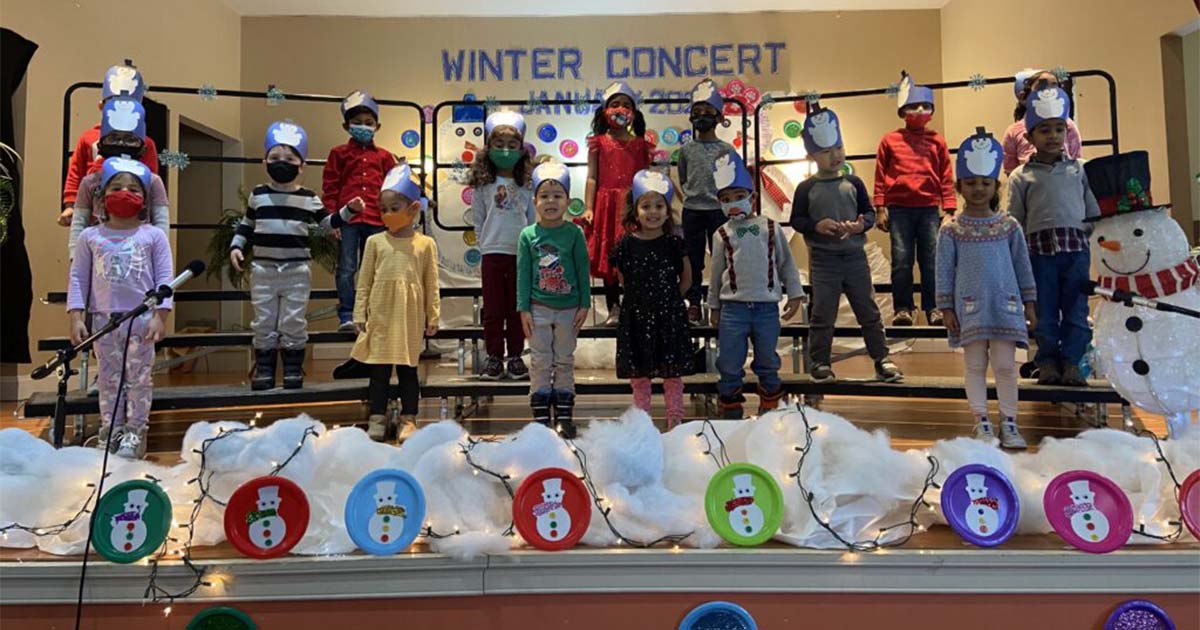 17 Jan

Enrichment Program Spotlight: Music

As part of the CMMS Montessori Links Curriculum, all students receive weekly our Enrichment Programs! These programs, including Spanish, Computer Science, Library Media, Yoga, Reading Readiness, Art, and Music, integrated into our students' daily schedules. This month, we are shining a spotlight on our music program as we conduct our annual Winter Concerts.

The benefits of a music education are invaluable, as shown by a 2016 study at the University of Southern California's Brain and Creativity Institute. This study found that musical experiences in childhood have the potential to accelerate brain development, particularly in the areas of language acquisition and reading skills. Additionally, according to the National Association of Music Merchants Foundation, interacting with music, such as singing or learning to play an instrument, can improve mathematical learning and even increase future SAT scores.

Academic achievement isn't the only benefit of music education and exposure! Music ignites all areas of child development and skills for school readiness, including intellectual, social-emotional, motor, language, and overall literacy. Exposing children to music during early development helps them concretely learn the sounds and meanings of words. Dancing to music helps children build and refine gross motor skills while allowing them to practice self-expression. For children and adults, music helps strengthen memory skills and the development of vocabulary.
Below are some key elements of the CMMS music program:
Singing
Instrumental performance
Improvising melodies, variations, and accompaniments
Reading music
Evaluating music and music performances
Understanding music in historical and cultural contexts
Families can see our music program in action during our virtual Winter Concerts taking place through January! Consult your location's calendar for more information on dates and times.
Want to explore our Enrichment Programs? Learn more about our Curriculum!