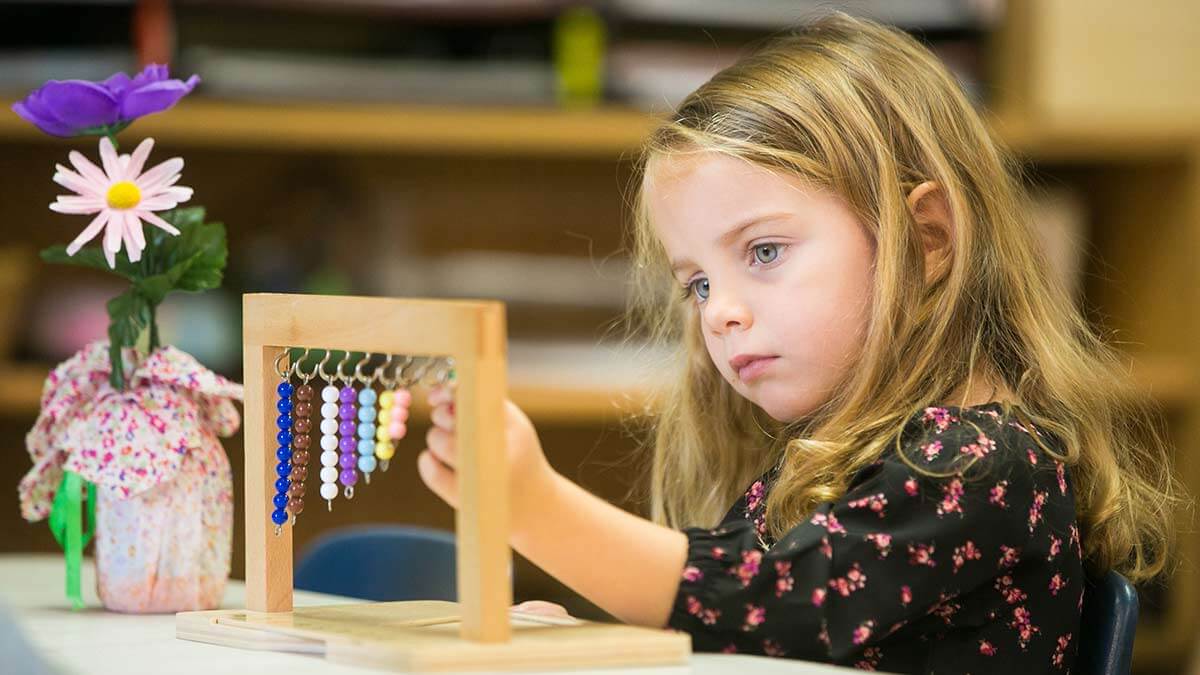 29 Sep

STEM and Montessori Education at CMMS

The world around us focuses more and more on science and technology. So parents may wonder how a Montessori classroom can blend STEM education (Science, Technology, Engineering and Mathematics) into daily learning. At Children's Manor/Magnet Montessori, we believe adding STEM into the Montessori curriculum is important to give students the technological knowledge to thrive in our ever advancing world.
Montessori & STEM Education
By nature, Montessori education shares many of the hallmarks of STEM education. For instance, question-based and hands-on learning, critical thinking, open-ended exploration and applying self-initiative. It is also a natural place for STEM activities occur. This is a result of encouraging students to be independent, curious and innovative. With careful planning, Montessori materials fully engage a student's senses. The curriculum also reinforces that everything is related, showing the connection of topics across the five Montessori Learning areas: Language Arts, Mathematics, Practical Life, Sensorial, and Geography/Culture.
STEM Education at CMMS
At Children's Manor/ Children's Magnet STEM education is actively woven into our programs in many ways. We provide an academically rigorous, engaging, and supportive learning environment. This allows students to be innovative, and provides hand-on learning and problem solving. Students learn the core rules of math and science through the discovery of natural laws. They learn this by working with materials that help teach them and working with problem solving classmates. The work engages the senses and ensures they will understand the concepts, not just memorize them.
Our standards-based Montessori Links curriculum organizes STEM across the five Montessori learning areas. We do this by carefully designing monthly age-appropriate lesson plans and activities. For instance, some recent STEM-related lessons include understanding the animal kingdom, studying the chemistry behind slime, and designing air-powered rockets. We also provide a weekly at-home STEM Challenges for students to go beyond the classroom with their exploration of STEM.
A variety of Makerspace activities running in the afternoons to encourage students to creatively design, experiment, build and invent. Makerspace activities are specifically arranged to allow students to 'learn by doing' and can range from replicating pictures with legos or kinetic sand, experimenting with chemical reactions, and even building a working pulley machine or catapult.
We add technological knowledge into our curriculum with each school having a computer lab. We also add lessons into the child's weekly schedule.
For students in kindergarten and beyond, we are launching a computer science curriculum with hands-on activities (story books, foldables, simulations, and online practice) to gain an understanding of and skills in areas such as computing systems, networks, the internet, data etc. This program is aligned with Maryland Core Standards.
Students are able to work at their own pace and build on their individual strengths, and may work independently or as part of a team to complete projects. This provides opportunities to develop both their individual concentration and their collaboration skills. As this approach encompasses many of the primary tenets of Montessori education, it clearly demonstrates how STEM activities can be an exciting and well-suited addition to a Montessori environment.
Technology Entrepreneurs & Montessori Education
It is worth noting that Montessori education has been linked to some of the greatest technology entrepreneurs of our time, including Google founders Larry Page and Sergei Brin, Amazon's Jeff Bezos, and Wikipedia founder Jimmy Wales. They have credited Montessori for allowing them to ask questions, discover, and learn on their own terms. In fact, Amazon's Bezos has committed to funding the growth of high quality, Montessori preschools.