27 Apr

Family Sensory Nature Hikes & Walks

In the Montessori classroom, we place great emphasis on a child's environment, as the Montessori method takes advantage of a child's natural propensity to explore and establish a connection between their inner life and the outside physical world. Through engagement with all five senses, children are able to better understand their immediate surroundings. The motivation and ability to connect with the world around them is strengthened in the great outdoors, where there is a variety of patterns, smells, colors, textures, and sounds to explore.

At CMMS, we try to maximize the amount of time our students spend outside to utilize this natural and sensory-rich classroom. One of the most common tools used in an outside classroom is a sensory nature walk: not only does it provide a highly sensory environment, but it encourages freedom of movement. Nature walks are easily adapted to work for all age groups and foster both independence and confidence. For younger children, walks can be limited in scope to their immediate surroundings with a focus on gross motor skills.1https://montessorimethod.com/nature-walks/ Older students can conquer longer distances and more challenging terrain, and also have the language to identify the senses they are using.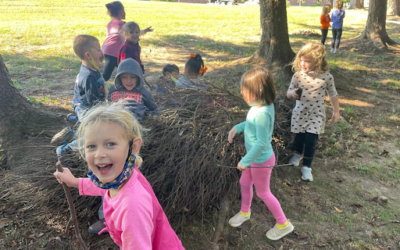 While nature walks might look a little different for everyone, there are a few things you can do to ensure you and your child are getting the most out of your excursions in your own community. Pick locations that offer a variety of sights, smells, sounds, and opportunities to feel different textures with your hands and feet; encourage your child to touch grass, leaves, feathers, and other natural treasures. However, we always encourage students to be careful to preserve the local environment and learn to identify and steer clear of any poisonous plants. Consider preparing a sensory scavenger hunt, such as this one we've created, to prompt your child to slow down and take note of using all of their senses. Additionally, there are advantages to thoroughly exploring a familiar environment: taking the same route multiple times can grow your child's confidence in their surroundings and they will expand their vocabulary by identifying the same plants and landmarks over time. Repeated exposure to the same natural areas also offers the opportunity to experience how those sights, smells, sounds, and textures change throughout the seasons.
In the Montessori classroom, care for the environment is of the utmost priority. When a lesson is taking place outdoors, the same care should be taken. If your child expresses an interest in bringing their trinkets from a nature walk home, arm them with a small pouch or shoulder bag to be responsible for their own items. Their collection can then be displayed at home on a table, shelf, or tray, allowing your child to take ownership of their adventures and remember all that they explored. Pay attention to what your child is naturally drawn to on these nature walks: as they gravitate towards different types of experiences and items, you can better understand how to guide their learning in the future. For instance, if they take a particular liking to identifying different insects, consider picking out an insect book on your next trip to the library to further nurture their curiosity in this area.2https://www.howwemontessori.com/how-we-montessori/2015/10/making-the-most-of-a-nature-walk.html
If you are excited by this idea of outdoor learning and are looking for a nearby location to take your child on a nature walk, look no further. We've compiled a list of some of our favorite spots, conveniently located near each of our schools so you can head out one day after picking up your child or on a particularly sunny weekend.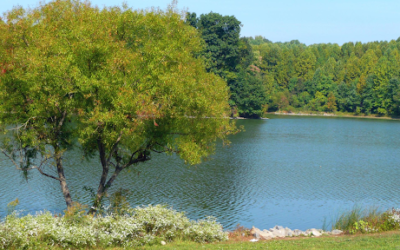 Howard County
Centennial Park, located in Ellicott City, spans 337 acres. 54 of those acres are part of a man-made lake, stocked by the State Department of Fisheries. The lake is encircled by a 2.6 mile paved path, open to cyclists and pedestrians. Additionally, there are 7.3 miles of interconnecting paths to explore. Park goers may be lucky enough to spot white-tailed deer, beavers, foxes, turtles, and all types of waterfowl.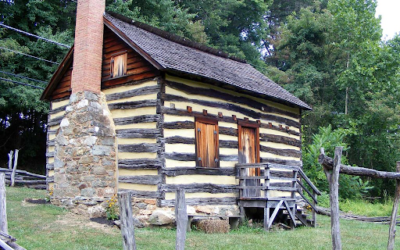 Montgomery County
Oakley Cabin is a 19th century African American historic site. Built as one of three slave dwellings in the 1820s, the cabin was the center of an African American roadside community from emancipation well into the 20th century. The dwelling, inhabited until 1976, now operates as a living history museum. The cabin sits on a two acre tract that is part of a larger park running along Reddy Branch. A trail leads from the cabin to the site of Newlin's Mill. Many wild plants can be observed, many of which are edible or medicinal and used by local people. The trail also runs alongside local quarries.
Harford County
Gunpowder Falls State Park is a biodiverse area, featuring waterfalls and all types of terrain. The Sweet Air Area is one of the park's largest enclaves and includes the Little Gunpowder Falls as well as 18 miles of trails. You may find hikers, mountain bikers, and horseback riders on these trails. The falls contain many species of fish and are open to licensed anglers.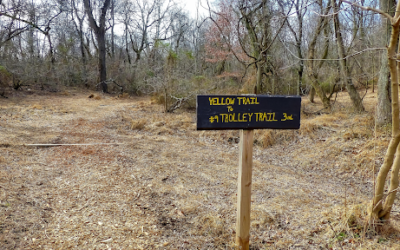 Baltimore County
The Benjamin Banneker Historical Park and Museum is a 142 acre site dedicated to telling the inspiring story of Benjamin Banneker, often considered the first African-American man of science. The museum also has a focus on agriculture with its colonial herb garden, vegetable garden, and orchard. The park also offers programs that teach children about crop harvestation and beekeeping.
This spring, jump outside and be an active part of guiding your child's learning experience by exploring the great outdoors that surround us. By engaging all of your child's senses and spending quality time together in nature, you can tap into your own sense of wonder and joy by seeing, smelling, hearing, and feeling the natural world right alongside them.