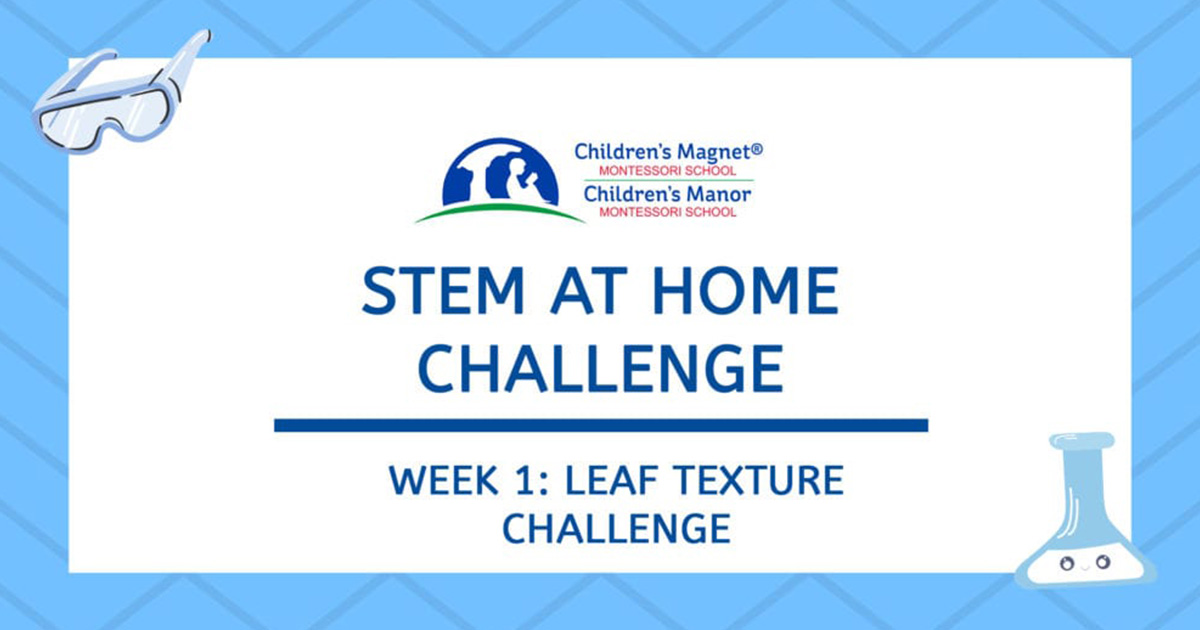 01 Apr

STEM Challenge Week 1

CMMS is excited to officially launch our weekly, STEM at Home Challenges! Visit our blog every week to see our latest challenge and share your creations on Facebook using #CMMSSTEMChallege or by emailing marketing@childrensmanor.com.

This week's activity involves getting outside to investigate the different textures of leaves. Must complete and share by Monday, April 6.
Materials Needed:
Crayons

Paper

Various sizes and textures of leaves
Directions:
Get outside and find a few leaves outside that are different sizes and textures.

Observe and classify our leaves sorting by color and size.

Document your leaves by creating texture rubbings of the leaves. Talk about the texture of the leaves and what it feels like when you touched the leaves. After feeling the texture of the leaves place a sheet of paper over the leaf (turn upside down) and with a crayon rub on the paper over the leaf. Watch as your leaf magically appears!
Note: It may take your preschooler a few practices before they get the hang of it. You can help your preschooler by holding the paper in place, but let your child do the crayon rubbing.
Activity Idea and Photo Credit: preschoolsteam.com