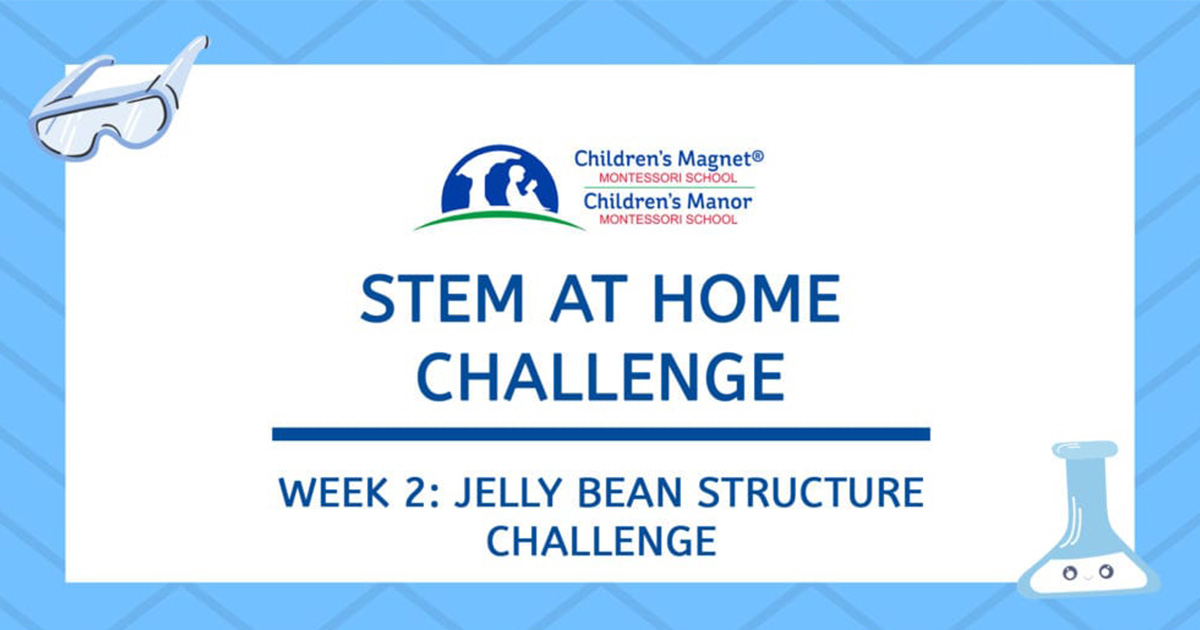 08 Apr

STEM Challenge Week 2

We are back with week 2 of our STEM at Home Challenges! Visit our blog every Thursday to see our latest STEM challenge and share your creations on Facebook using #CMMSSTEMChallege or by emailing  marketing@childrensmanor.com.

This week's activity involves creating a nest or structure for your Easter Peeps. Please complete and share by Monday, April 13.
Materials Needed:
Toothpicks

Jelly Beans/Gumdrops/Other candy

Peeps
Directions:
Set out two bowls, one for the toothpicks and one for your chosen building material (jelly beans). 

Build a nest or structure around your peep to protect it. Feel free to try multiple structures to see what will work best, and be creative!
Note: Building with jelly beans offers opportunities for problem-solving, designing, planning, and building. Let your child try on their own, but throughout the process explain how to create supports, balance weight evenly, and determine the size and shape.
Activity Idea and Photo Credit: LittleBinsforLittleHands.com