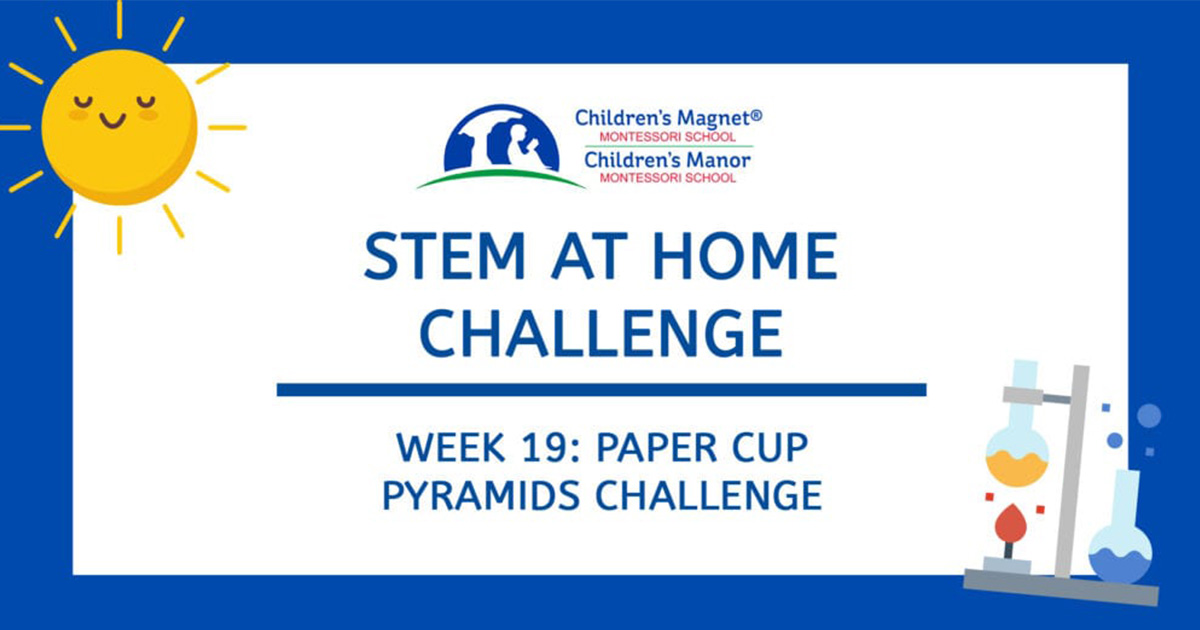 06 Aug

STEM Challenge Week 19

Next week's Summer Program Theme is Time Travelers and you are going to learn about the Pyramids in Egypt! Get excited to learn by trying to make your own pyramid out of paper cups. Visit our blog every Thursday to see our latest STEM challenge and share your creations on Facebook using #CMMSSTEMChallenge or by emailing marketing@childrensmanor.com. Be sure to submit your photos to us by Monday, August 10th.
You will need:
Package of paper/plastic cups
Your Goal:
To build the largest pyramid that you can! Try to make sure you are building a pyramid structure, and not a wall (so it should get smaller at the top with a wider base).  Determine how many cups you need in your base to ensure you have enough cups to make a pyramid.
What Happens?:
Did you run into any challenges building your pyramid?  Did you stack your cups in a variety of different ways or all in the same way?  How did you reach the top of the pyramid as it got taller? 
Take it further!
How could you improve your design to make a bigger or wider pyramid?  Can you decorate your cups before you stack them to add another element of design and interest to your pyramid?