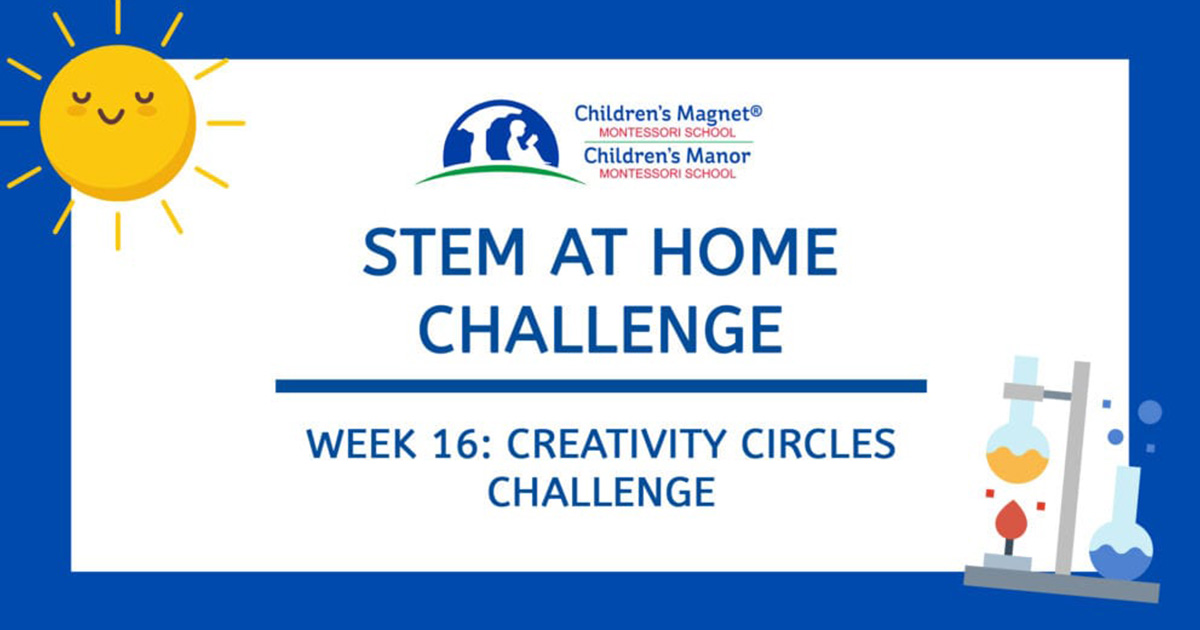 15 Jul

STEM Challenge Week 16

This week we are connecting our STEM Challenge to our Artscape Summer Program Theme. Visit our blog every Thursday to see our latest STEM challenge and share your creations on Facebook using #CMMSSTEMChallenge or by emailing marketing@childrensmanor.com. Be sure to submit your photos to us by Monday, July 20!

Creativity and problem solving are essential skills for STEM careers. Scientists, computer programmers, engineers, and mathematicians all need to be able to think creatively and brainstorm solutions in order to solve problems!

The goal of this creativity challenge is to help students think outside the box. Students are presented with a problem that they have to solve using their creativity.
Materials Needed:
12 Circles Recording Sheet

(feel free to draw your own circles on paper if you do not have a printer)

Pencil

Timer

Colored Pencils, Crayons, Markers (optional)

Tablespoon
Goal:
The goal of the 12 Circles Challenge is for students to turn as many circles as possible into recognizable objects (like a ball or wheel) in 5-10 minutes. Feel free to do the challenge as many times as you would like!
Scan or take a photo of your completed circles and share them with us at marketing@childrensmanor.com by July 20th!