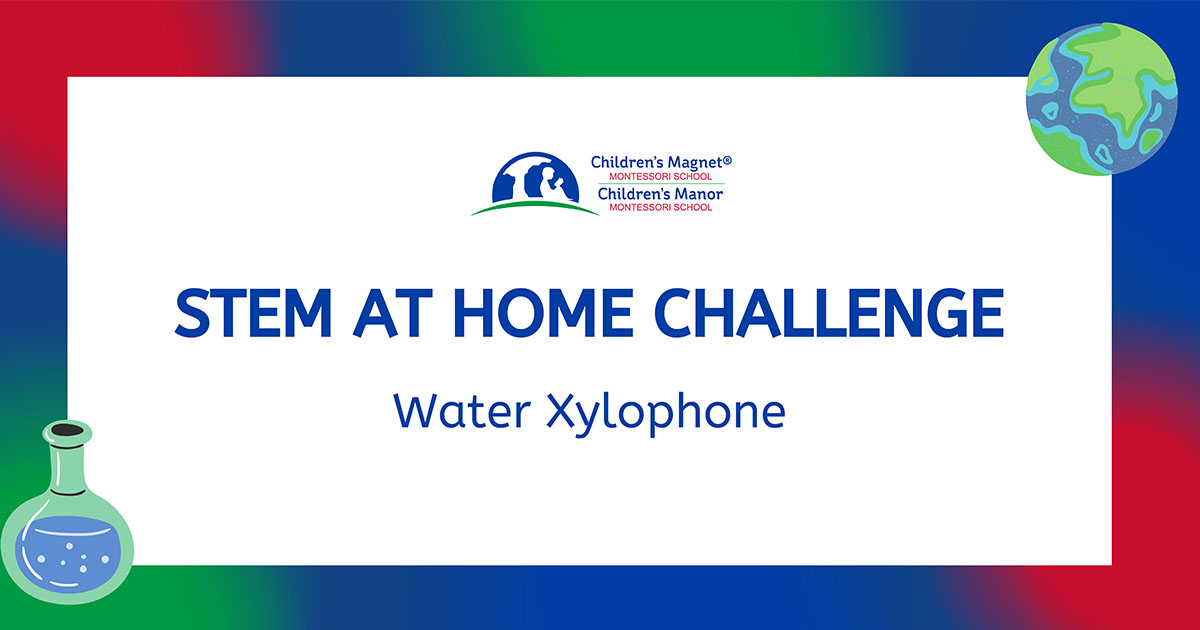 18 Jul

Stem Challenge: Water Xylophone

Ready for another #CMMSSTEMChallenge? This week's theme for our Summer Program is 'Music Moves Us'! We are listening to melodies from around the world and students will try their hand at putting together their own classroom band.

Let the music move you as you make your own tunes with a colorful water xylophone STEM Challenge at-home experiment! 

Share your creations on social media using #CMMSSTEMChallenge or by emailing marketing@childrensmanor.com. 
Materials:
6 jars all the same size (mason jars or repurposed baby food jars work well)

Blue, red, and yellow food coloring

Water

Measuring cup

Metal spoon or fork
Directions:
Use the measuring cup to portion out varying amounts of water into each jar. (Your first jar should have the most amount of water, and the following should have a lesser amount of water leaving the last jar with the least amount of water)

Referring to the

Rainbow color mix sheet

, add drops of dye to the water to create a rainbow set of jars. Try to arrange your jars in the order of the rainbow! 

To see your rainbow appear faster you can stir the dye or watch the dye slowly spread throughout the jar.

Ready to make some music? Use a metal spoon or fork as a xylophone striker and tap the side of the jar to play your water xylophone. Think about why each jar is making a different sound. Try rearranging the jars to make different sounds and see what music you can create!