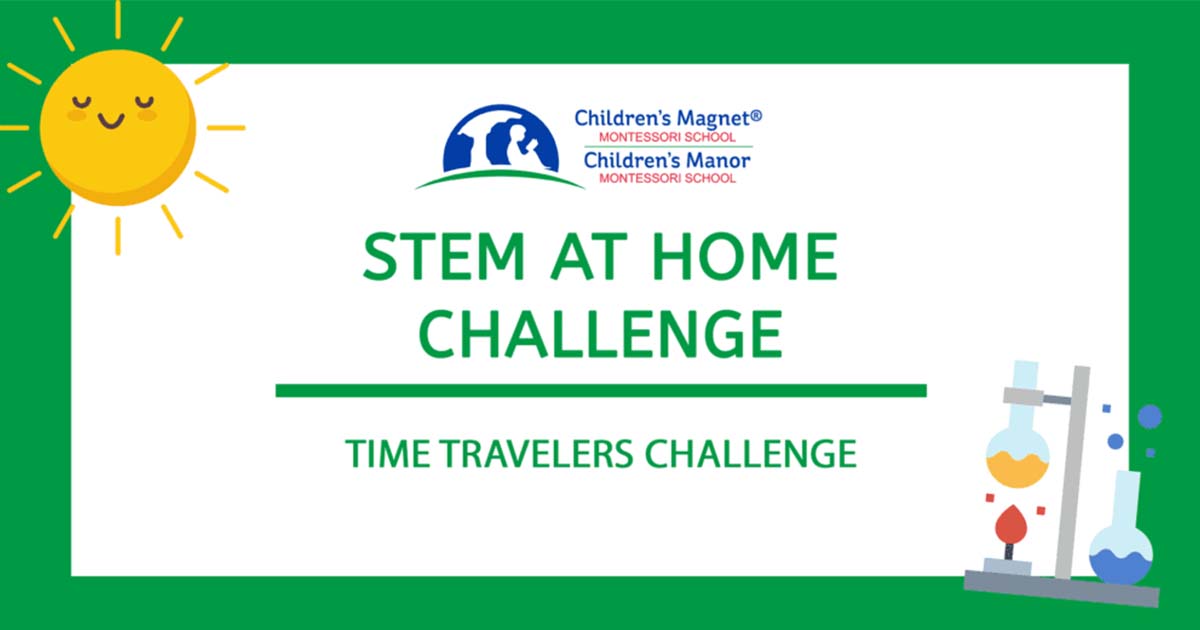 05 Aug

Stem Challenge: Time Travelers

For our next theme, Time Travelers, we will be taking inspiration from the one and only Benjamin Franklin! In his time as a money printer, Benjamin Franklin used detailed designs and special inks to prevent the creation of fake money. Let's try our hand at creating our own secret messages with invisible ink! 

Visit our blog every Thursday to see our latest STEM challenge and don't forget share your creations on social media using #CMMSSTEMChallenge or by emailing marketing@childrensmanor.com. Be sure to submit your photos to us by Monday, August 9th!
Materials:
2 small bowls

Paper

Baking soda

Cotton swabs

Grape juice
Directions:
Measure 2 tablespoons of baking soda into your first bowl.
Add 2 tablespoons of water and stir until the baking soda dissolves.
Dip your cotton swab into the mixture. Using the swab, write a message onto your piece of paper.
Let your invisible message dry.
Pour grape juice into your second bowl.
Dip a clean cotton swab into the juice and paint over your dried message. Your words should immediately become visible!