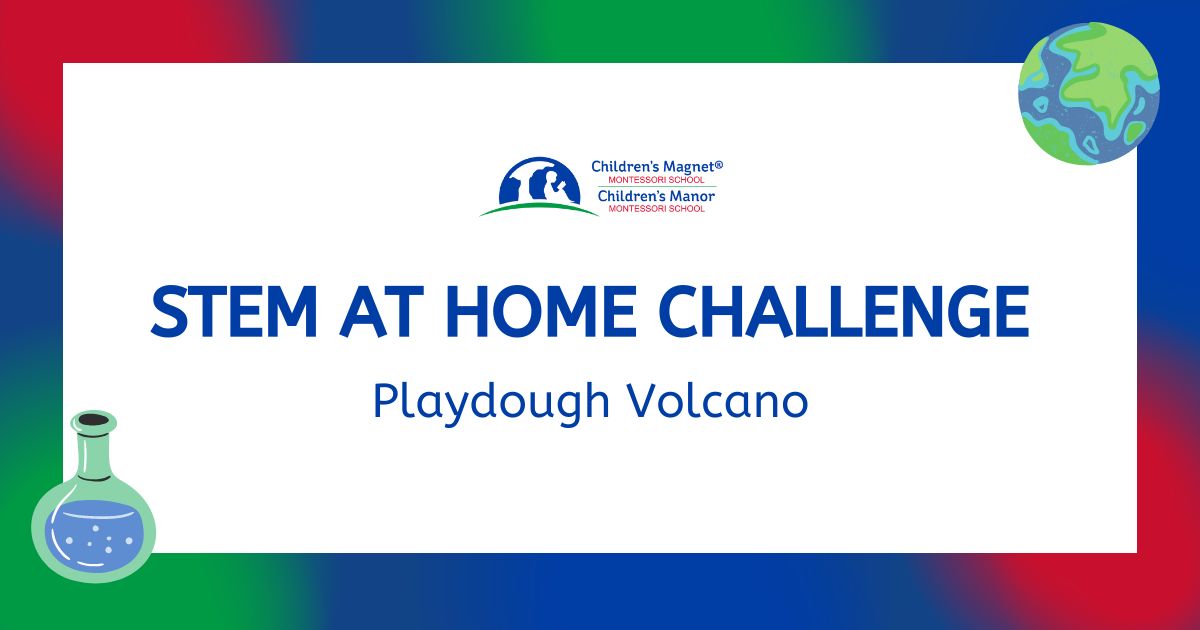 11 Aug

STEM Challenge: Playdough Volcano

Summer may be almost over, but our #CMMSSTEMChallenges are here to stay! This week's theme is Around the World. Ready to rumble? Create a colorful erupting playdough volcano! Share your creations on social media using #CMMSSTEMChallenge or by emailing marketing@childrensmanor.com. 
Materials:
Play dough

Food coloring

2 empty plastic water bottles (Tip: 8 fl oz. bottle work best)

Dish soap

Baking soda

Vinegar

Reusable tray 

Bowl

Funnel (from plastic water bottle)
Instructions:
Mix 1 cup of baking soda, 5-10 drops of food coloring, and 1 tsp. of dish soap in a bowl. Tip: If the mixture is too thick, add water)to create your lava.

To create a funnel for the mixture to be poured into the water bottle, cut the top off one of the plastic bottles to create a funnel shape. Use the other plastic bottle for the volcano.

Place the bottom half of the cut water bottle onto your tray, this will be the base of your volcano.. Pour the baking soda mixture into the bottle using the funnel to avoid spilling. 

Use your playdough to form a volcano shape around the bottle, starting from the surface of the tray, be creative and use any color you would like.

Pour a 1 cup of vinegar into the volcano mixture to see an eruption! Think about the chemical reaction that just took place!