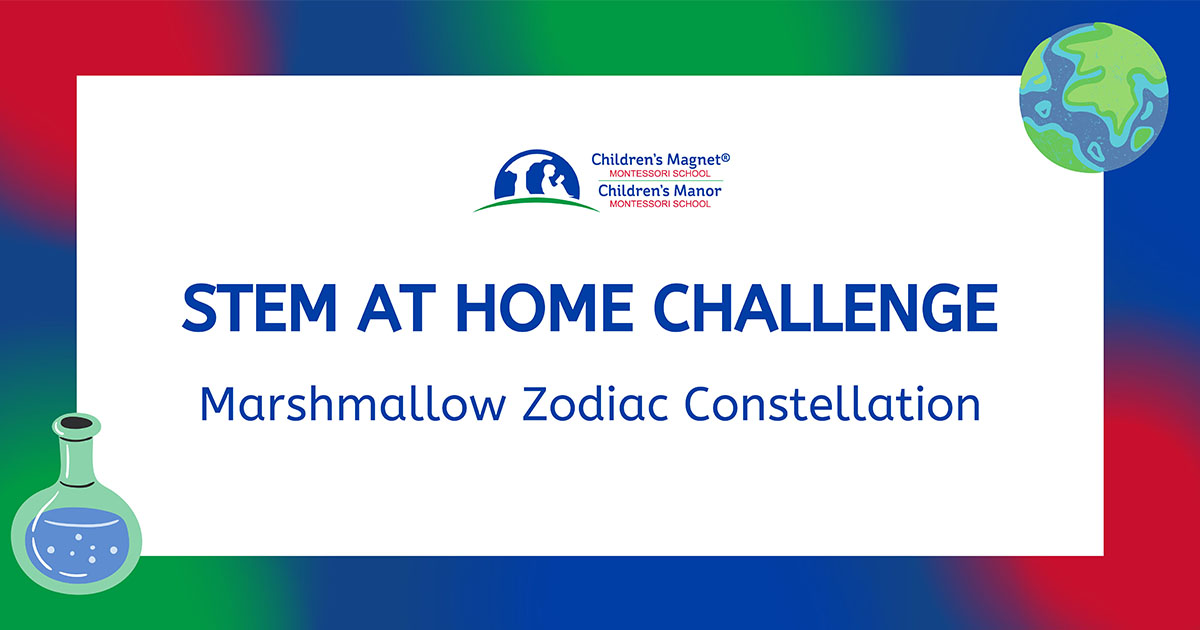 14 Jul

Stem Challenge: Marshmallow Zodiac Constellation

Join us at home for a #CMMSSTEMChallenge as we continue our Summer Program 2022! Next week's theme is Infinity and Beyond. Blast into space and visit each planet, and then traverse across the Milky Way galaxy. Students will need to use their math, science, and even artistic skills to grasp the vast expansiveness of outer space.

Let's explore outer space this week with a yummy marshmallow zodiac constellation activity. 

Share your creations on social media using #CMMSSTEMChallenge or by emailing marketing@childrensmanor.com. 
Materials:
Mini marshmallows

Toothpicks

Black construction paper (optional)

Light-colored crayon(optional)
Directions:
Help your child understand how their zodiac constellation relates to their birthday, using the

Zodiac constellations chart

provided. For a larger challenge, you can try to make all of the constellations or one for each family member!

After you identify the correct zodiac constellation, count the correct amount of toothpicks and marshmallows that will be used for your constellation.

Create your zodiac constellation by referring to your constellation.

(Optional): Make your constellation come to life and place it onto black construction paper. Write the name of your zodiac sign using a light-colored crayon

Take a snapshot of your constellation and share it with us using #CMMSSTEMChallenge then enjoy your marshmallow constellation!