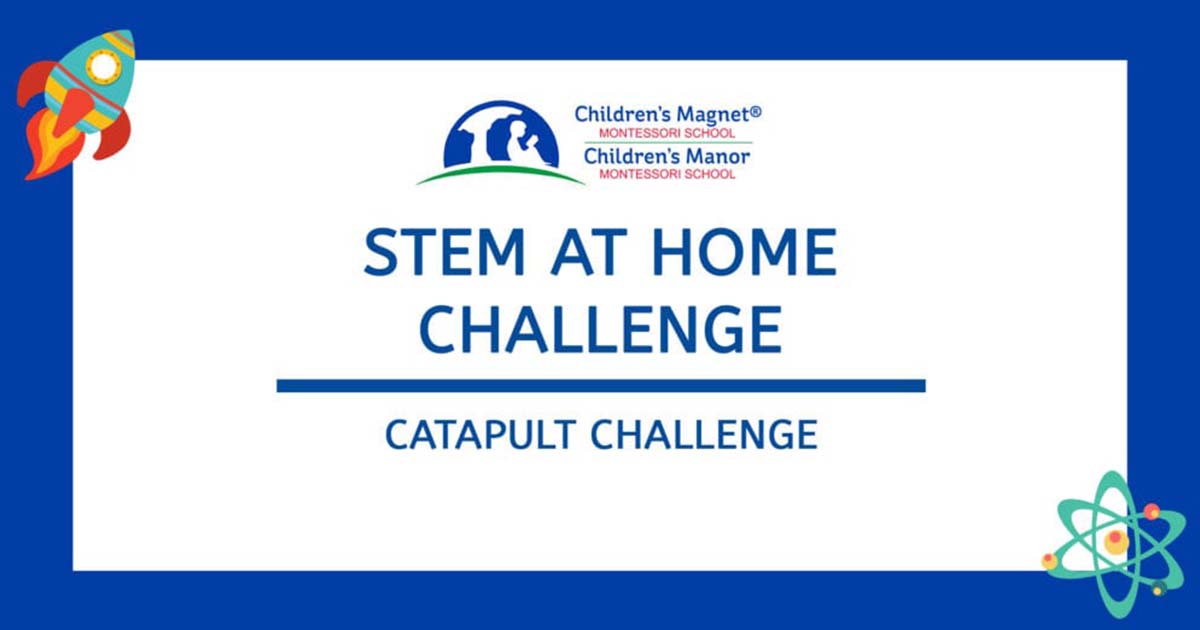 05 Nov

STEM Challenge – Catapult Challenge

This week, we will be testing your engineering skills to see if you can build a small catapult at home that can launch acorns, candy, or any other small item.

Visit our blog every Thursday to see our latest STEM challenge and share your creations on social media using #CMMSSTEMChallenge or by emailing marketing@childrensmanor.com. Be sure to submit your photos to us by Monday, November 9!
Your Goal:
Your goal is to build a catapult that can launch a small acorn, candy or other small item as far as possible. You can use anything in your house to build a catapult and there are many types of catapults you can build. 
Here are some websites that show you how to build a working catapult. We also have simple instructions below:
https://frugalfun4boys.com/candy-corn-catapults/
https://theresjustonemommy.com/simple-craft-stick-catapults/
Material Ideas:
Craft Sticks, popsicle sticks, pencils or other similar items

Plastic Spoons

Small Rubber Bands or loom bands

Small acorn, candy, cotton balls or small toy
How to build a basic craft stick catapult:
Stack 5 craft sticks on top of each other and secure both ends with a rubber band. This will be your crossbar.

Next, stack 2 craft sticks on top of each other and secure one end with a rubber band.

Carefully open up the 2 craft sticks and slide your stack of 5 in between them.

Then lay a plastic spoon on top of the top craft stick and secure both ends of the spoon to the craft stick.

Finally, criss-cross one more rubber band around the area where the craft sticks intersect, holding it all in place.
Be creative with this activity as you design and build a working catapult!  You can decorate your catapult if you'd like, and can test out launching different items to see which goes the furthest or highest.  Be sure to send a picture of you with your finished product to marketing@childrensmanor.com by Monday, November 9!