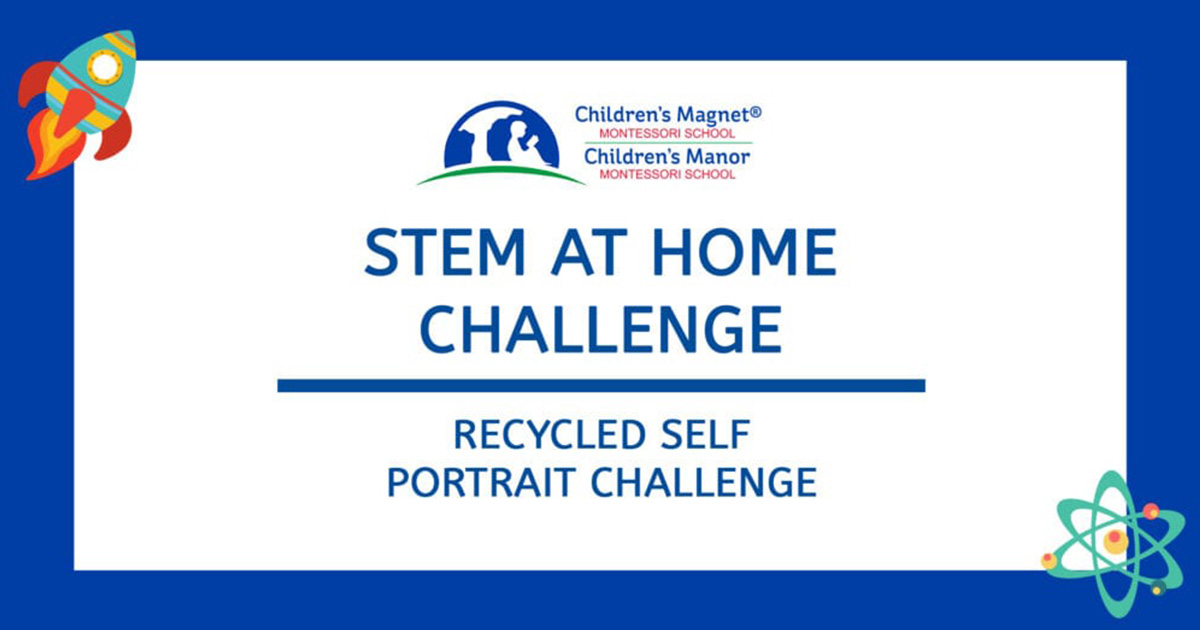 03 Sep

STEM Challenge – Recycled Self-Portrait Challenge

This month our Montessori Links Theme is "Who We Are." In the spirit of this theme, we would like you to create a self-portrait using recycled materials! Visit our blog every Thursday to see our latest STEM challenge and share your creations on social media using #CMMSSTEMChallenge or by emailing marketing@childrensmanor.com. Be sure to submit your photos to us by Tuesday, September 8!

Why self-portraits?
A self-portrait allows students to practice their observation and self-reflection skills, as teachers and parents engage in conversations about diversity. By sharing our values and celebrating both the similarities and differences in our appearance, we can develop respect for each other's unique characteristics.
Materials:
Cardboard packaging and tubes, scrap paper, bottle caps,… etc.

Glue

Scissors

Brown paper bag or other large piece of paper

Mirror
Instructions:
First set up the materials and a mirror nearby. Begin by drawing an oval face shape on a piece of brown paper or a paper bag. 

Encourage your child to look at themselves in the mirror. What do they see? And what shapes can they see in their faces? What shapes are their eyes and where are they located on the face?  What shape is their nose and mouth?  

Begin to put those shapes together using your recycled materials and layout pieces for the self-portrait collage before gluing them onto the paper.
We can't wait to see your self-portraits! Please be sure to tag us on social media, using #CMMSSTEMChallenge, or email your photos to marketing@chidrensmanor.com by Tuesday, September 8!
Idea and photo credits: Artful Parent