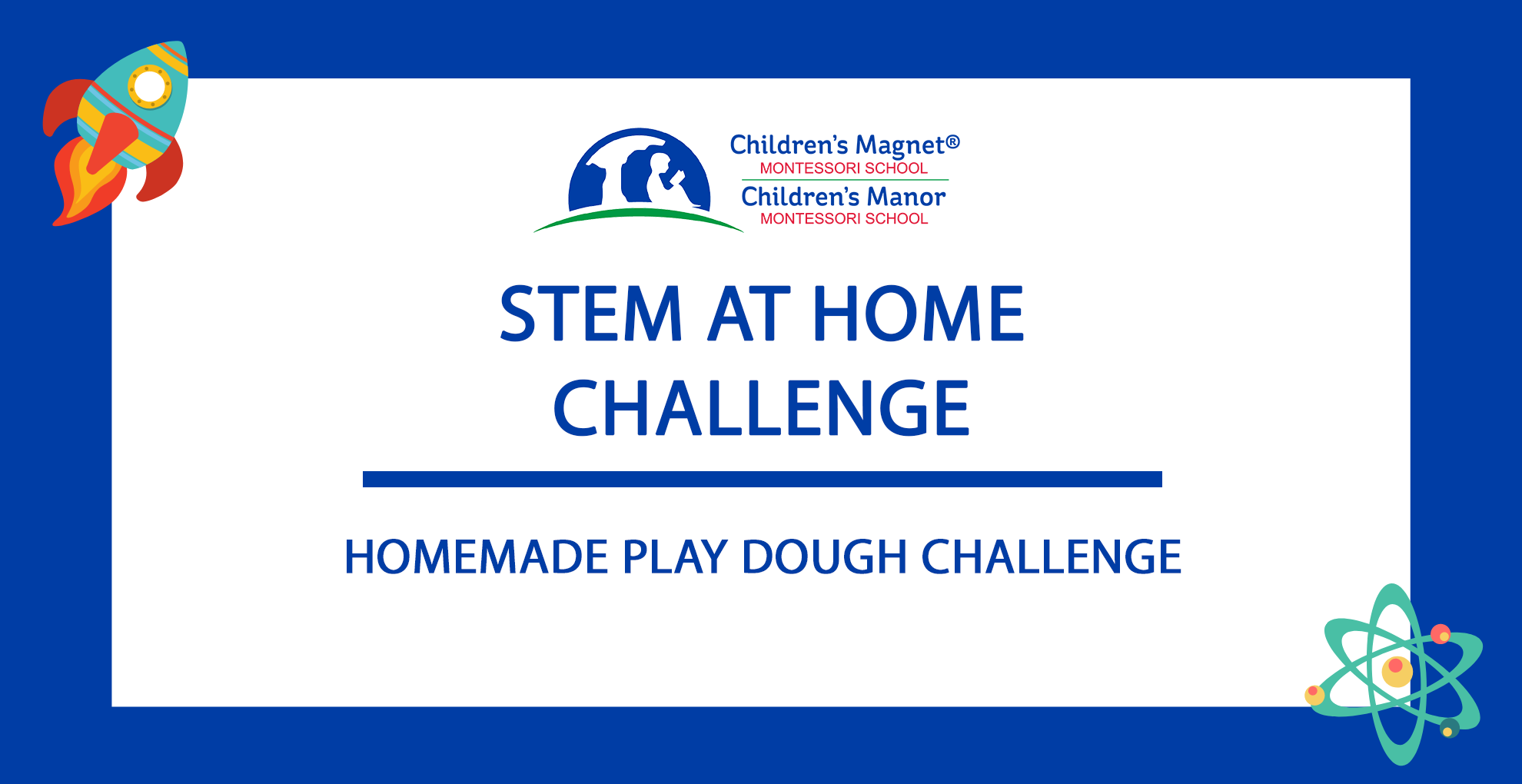 02 Dec

STEM Challenge – Homemade Play Dough

What could possibly be better than play dough? Making it yourself! In this activity, we will be challenging you to put your own spin on this classic toy. Let's tap into your creativity!

Share your creations on social media using #CMMSSTEMChallenge or by emailing marketing@childrensmanor.com.
Material List:
2 cups all-purpose flour

3/4 cup salt

4 tsp cream of tartar 

2 cups lukewarm water

2 tbsp of vegetable oil (or coconut oil)

Food coloring 

Quart sized resealable bags
Instructions:
Stir together flour, salt, and cream of tartar in a large pot.
Add water and oil.
With help of an adult, cook over medium heat with constant stirring.
Remove from heat once the dough has thickened and begins to form into a ball.
Place dough on wax paper and split into portions, depending on how many colors you plan on using.
Place sections of dough into quart sized bags and add at least 5 drops of food coloring into each bag.
Knead the dough through the bag to avoid staining your hands. Add more coloring if needed.
Have fun with your play dough!
Store your dough back in the bags once you're done in order to keep it soft. Batches will keep for up to 3 months, and then you can make more!