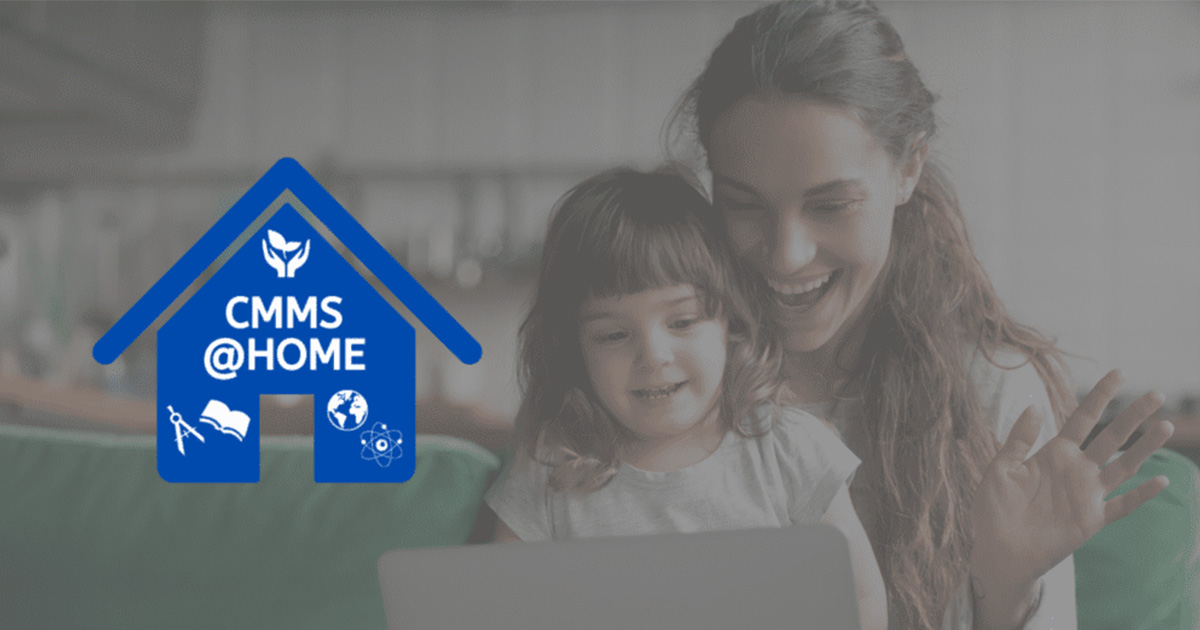 20 Apr

Extending Montessori Education to the Home

We at CMMS recognize that we have an essential role in ensuring continuity of education for our students during the COVID-19 crisis. While this crisis has caused us to temporarily close our physical classrooms to children, it does not mean learning has to be put on hold. We know that disruptions in routine can trigger anxiety in children and it is vital for schools to work with families to create a sense of normalcy for their children. The COVID-19 crisis has motivated our teachers and staff to be innovative in the ways we deliver opportunities for learning Montessori at home.

We're excited to announce the launch of our e-Learning Program – CMMS@Home, in order to ensure continuity of education for our students at home within a Montessori-structured framework. While we cannot replicate the experience of face-to-face development in a prepared Montessori environment, we are committed to actively engaging our students while they are home during this unprecedented time. Check out our infographic about preschoolers and why we believe that even our youngest students can benefit from participation in online learning.

Our teachers have been hard at work preparing lessons that will ensure children have the opportunity to maintain a routine and continue their academic progress. Our instructional leadership team has led our teaching staff in adapting their approach and creating a comprehensive online curriculum for our children. We are proud to be a Montessori school able to stay true to the core principles of our educational philosophy while adapting to the ever-changing world we live in. 

Our e-Learning program, based on the five Montessori learning areas (Sensorial, Practical Life, Language, Mathematics & Culture), consists of a mixture of assignments, live sessions, pre-recorded videos and online activities with opportunities for teacher/student feedback as well as parent involvement.  The inclusion of both pre-recorded and live videos helps ensure that our students can maintain their connections with the familiar faces of their teachers and peers. 

A distinguishing feature of our e-Learning program is the Circle Time Live sessions done via videoconference. During Circle Time Live, children join their teachers several mornings a week and follow their familiar morning routine when in school, which includes discussing their monthly Continent Connections theme (part of our Montessori Links curriculum), reading a book on a related topic, reciting the pledge, and perhaps most importantly, getting the opportunity to see their classmates.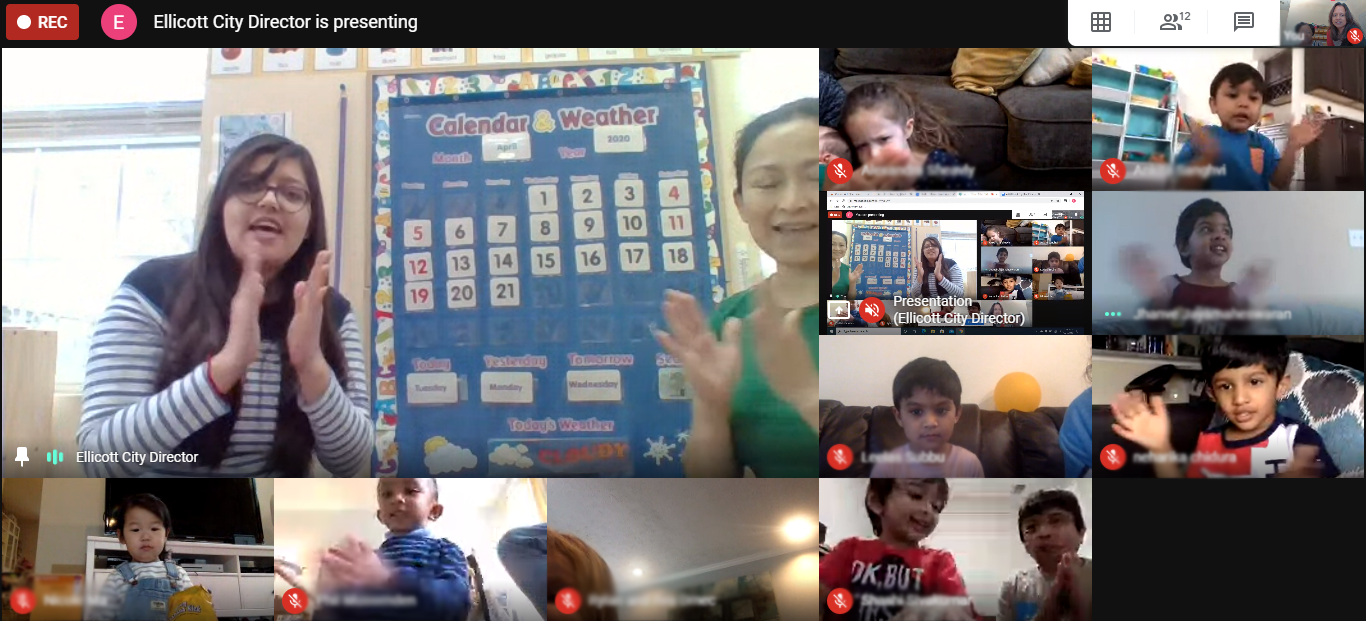 (A screenshot from Circle Time Live via Google Meet)
CMMS@Home currently utilizes several online platforms including Seesaw, IXL, Google Classrooms & Google Meet.
Seesaw is used as a platform for student and family engagement. Teachers have pre-recorded videos with a corresponding lesson/activity based on the five Montessori learning areas, which children can choose and engage with. With the support of their family, the age-appropriate activities assigned to the children give them an opportunity to create, share, collaborate, and reflect. Each online classroom has a shared Class Journal in which students can upload responses to the activities or upload pictures or videos to share with their teachers and peers.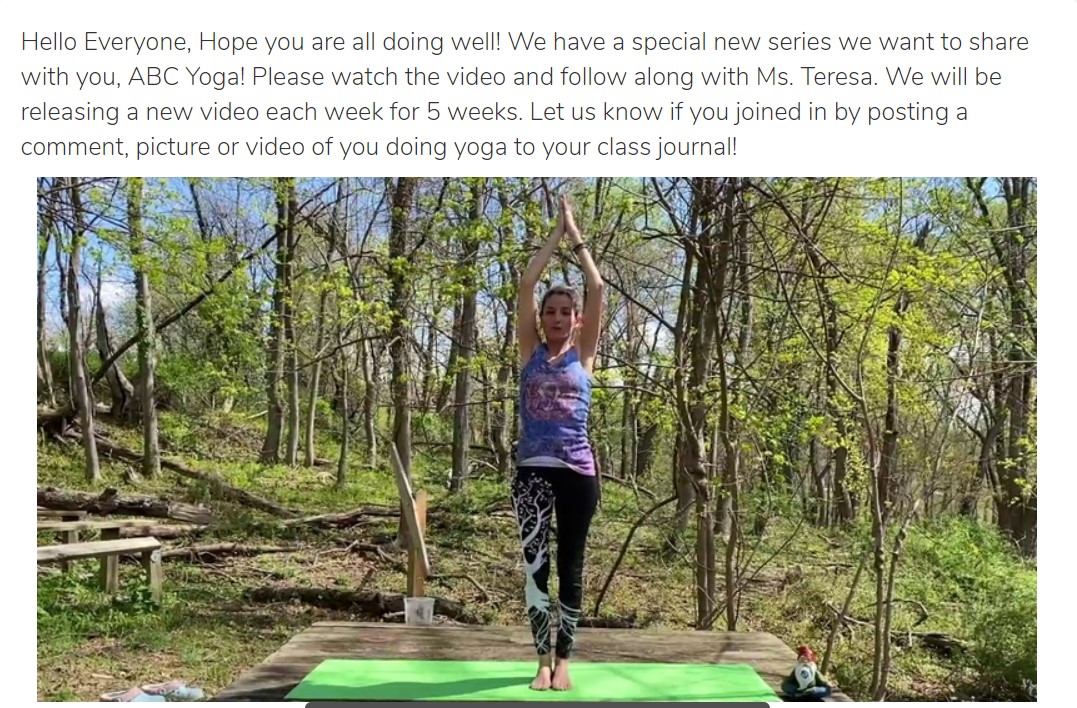 (A screenshot from a sample ABC Yoga lesson via SeeSaw)
IXL is used for our Pre-Primary, Primary, Honors & Kindergarten, & Elementary Programs to provide students the opportunity to practice language arts and mathematics skills through modules containing engaging assignments. Consistent with the Montessori philosophy of following the natural development of the child, the lessons build on one another so students can progress at their own pace, while teachers monitor student progress and skill advancement.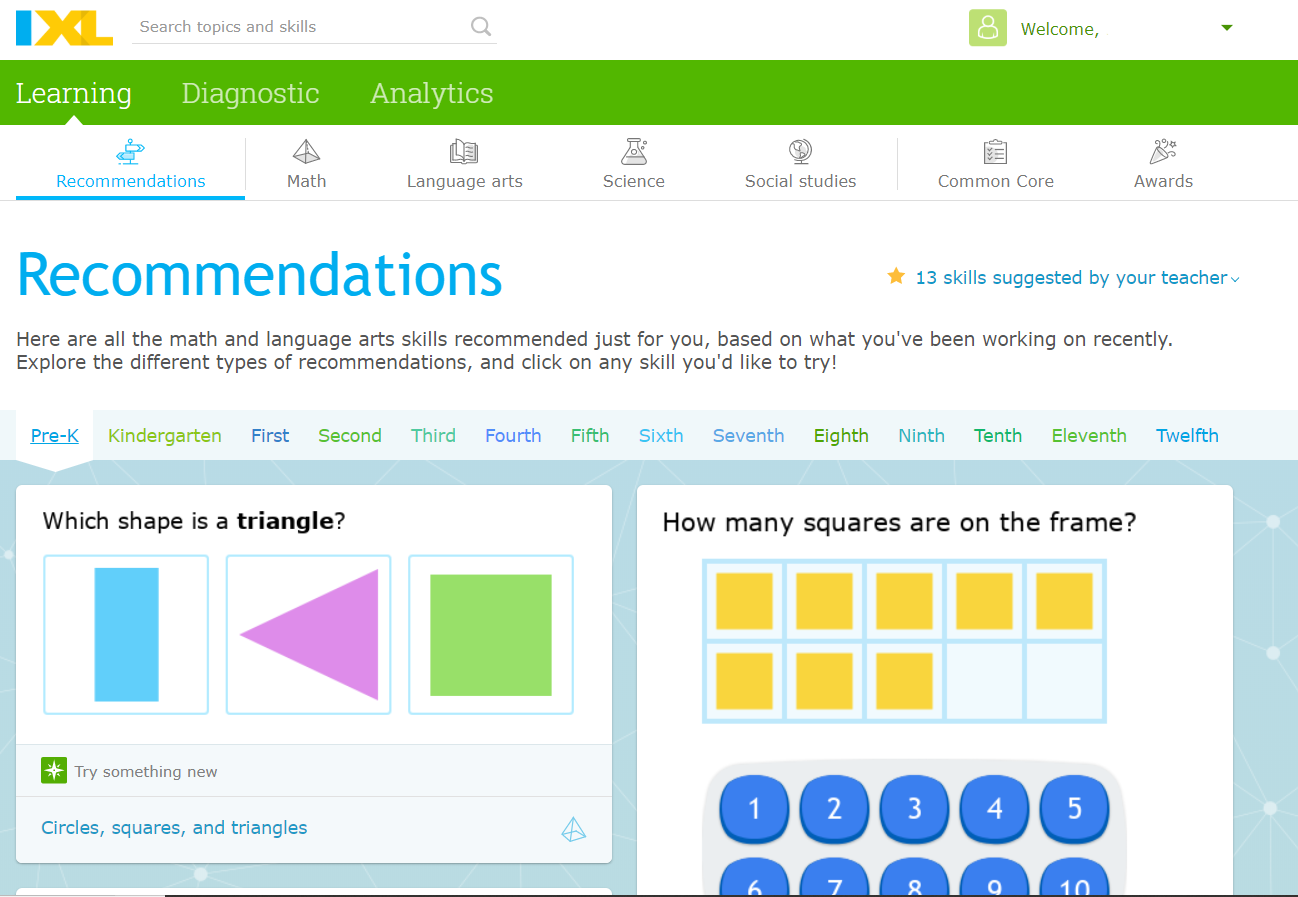 (Screenshot from the IXL Platform with Sample Questions)
Google Classroom is also used for our Honors & Kindergarten and Elementary Programs to help students and teachers organize assignments, and foster collaboration and communication. Each Google classroom keeps the variety of interactive activities, online lessons, and pre-recorded videos prepared by our teachers in one place so that students can access throughout the week. 
In addition, we are encouraging children and families to participate at home in fun, hands-on learning activities shared across our montessori community. A great example is our weekly social media STEM (Science, Technology, Engineering, Mathematics) Challenge. Each Challenge is designed to foster a child's interest in STEM through age appropriate activities using items commonly found around the house. Parents are then encouraged to share a photo of their child with their completed project across the CMMS social media community.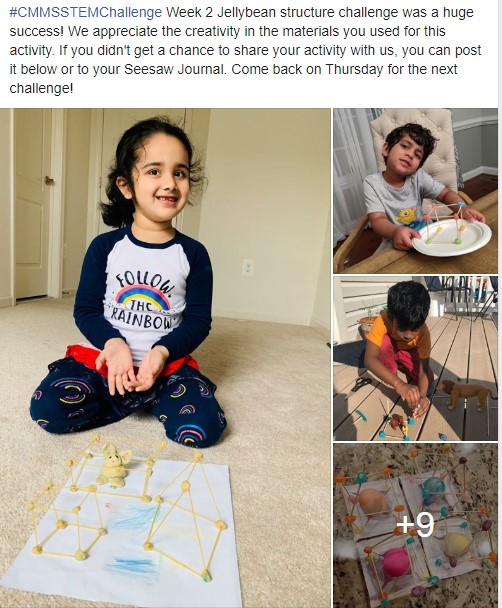 (A recent STEM Challenge Post from our Facebook page)
At CMMS, our mission is to prepare children to excel in a global society by providing an academically rigorous, engaging, and supportive learning environment that cultivates curiosity, creativity, and critical thinking.  We have always viewed our mission through a 21st century lens by incorporating learning from STEM to Computer Science to Global Themes. Our e-learning program, CMMS@Home is a natural extension of this! We hope it provides a sense of normalcy for our children during this unprecedented time and believe that it can continue to develop children academically, socially and cognitively while they are away from their physical classrooms.